Kaipara Waka Ama Club
More Info...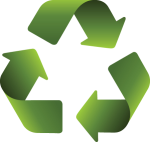 Huarau Station Road, State Highway 12, Maungaturoto, New Zealand
Opening Hours: 10.00am to 2:00pm Monday to Friday EFTPOS Available RUBBISH 1 x standard rubbish bag $3.00 1 x small rubbish bag $1.50 Car boot $20.00 ...
More Info...

PO Box 98, Paparoa, New Zealand, 0543
The Paparoa A&P Show is now in its 139th year. Generations of North Kaipara people have kept the Show alive and well over all these years maintaining its heritage of connecting people to rural activities. 2015 marks a time of rejuv ...
More Info...


435 Parahi Road, Matakohe, Northland, New Zealand
www.northlandoilsupplies.co.nz
Welcome to Northland Oil Supplies, we are selling premier oils and greases in New Zealand. We are local in Northland but can supply other areas outside of Northland. We have technical data sheets if your not sure on what oils you should be using ...
More Info...

All aspects of Roofing, Flashings, Spouting, Water Tanks, Fireplace Installations & Chimney Sweeping.
More Info...