Accommodation
Show map
Pahi Road, RD1, Paparoa, New Zealand, 0571
Our fully self contained cottages each sleep 2 doubles and 1 to 2 singles. Each cottage has its own balcony where you can relax, soak up the sun and enjoy the peace. Blechynden Estate is set in tranquil bush with abundent native bird life and ...
More Info...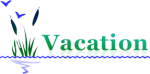 Pahi, New Zealand, 0571
Holiday Home
More Info...
24 Church Road, Matakohe, 0593
Matakohe House is a Boutique Bed & Breakfast Hotel and is the closest accommodation to the famous Kauri Museum. The accommodation includes a fully licensed restaurant for evening dining and a cafe open daily. Matakohe Ho ...
More Info...
Jacqueline Busca and Daniel Pucci

45 Barlow Lane, Matakohe, New Zealand
Moewaka Villa B&B is a turn-of-the-century Kauri Villa set on five acres, surround by the Matakohe River inlet, with views of Kaipara Harbour. The villa is a short walk from Matakohe Kauri Museum and seven kilometres from Paparoa. We offer 1 quee ...
More Info...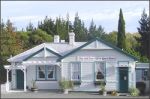 PO Box 79, Paparoa, New Zealand, 0543
www.oldpostofficeguesthouse.co.nz
The gorgeous Paparoa Post Office has been serving the community since 1903. Situated on Northland's Kauri Coast, it's the ideal place to stay and explore the fascinating history of the Kaipara Harbour, or simply to relax with native birds ...
More Info...

Pahi Rd, Pahi, New Zealand
Pahi Beach Holiday Park (formely known as Pahi Beach Motor Camp) is located on the tranquil shores of one of the most picturesque inner arms of the Kaipara Harbour. The Holiday Park is at the waters edge giving easy access to New Zealand's b ...
More Info...
669 Pahi Road, RD1, Paparoa, New Zealand, 0571
Enjoy your stay in this renovated 1880s former police station, beside the reserve at Pahi Beach and wharf. Palm House is renowned for its relaxed, friendly hospitality and delicious meals made from fine local produce, accompanied by fine New Zeala ...
More Info...
Cnr SH 12 & Pahi Road, RD 1, Paparoa, New Zealand, 0571
Paparoa Motor Camp is set in quiet rural area, walking distance to picturesque village, shopping facilities, store, service station, restaurant, friendly country pub, takeaways, cafe, art gallery, bush walks, 10 min drive to Kauri Museum & 5 m ...
More Info...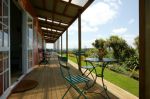 703c Tinopai Rd, Matakohe, New Zealand
An eco-friendly Northland Kaipara country retreat 2 hours north of Auckland on the Kauri Coast -10 minutes from the Matakohe Kauri museum. Petite Provence quality Matakohe Bed & Breakfast accommodation overlooking rolling farmland and the ...
More Info...
2039 Paparoa Valley Rd, Paparoa, New Zealand, 0571
Country pub experience lodging! This boutique hotel offers three (3) rooms for guest accomodation. All rooms are self-contained. No shared toilets! Check-out time: 10am. Twin Room - two single beds with heat blankets and down ...
More Info...